DEAR PARENTS,
Congratulations on your decision to enroll your child on a musical venture. By making it possible for your child to play a musical instrument you are providing an opportunity for creativity, achievement, and self-expression.
Please consider two suggestions before beginning instrument studies:
First, we highly recommend that beginning students rent their instruments, rather than purchase their instrument. This allows for the student to be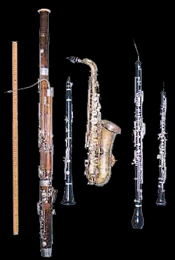 satisfied with their decision and allows for changes in instrument preference, or returns to be made, if needed. Our rental plan applies all payments towards the purchase price of the instrument that you are renting and discounts your early purchase option. Also, we provide instrument repair for our customers.
Secondly, we highly recommend parents not buy an instrument from vendors who are not specifically band instrument rental companies. These non-music stores, department store catalogs, discount membership warehouses and on-line vendors offer inferior quality instruments that do not play correctly, or in tune, and will require costly repairs in order to get them to - hopefully, play correctly.
The instrument that you are renting from Costello Music is a quality name brand instrument that is recommended by band directors nationwide for their craftsmanship and performance.
OUR MANUFACTURERS INCLUDE: Yamaha, Bach, Conn, Holton, King, Buffet, Armstrong, Artley, Gemeinhardt, Selmer, Blessing, Eastman, Vito and others.
Contact us at: 585-381-2144 with any questions.
COSTELLO MUSIC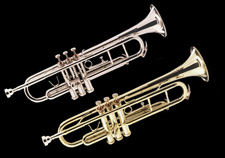 For over 40 years Fred Costello has been a vital part of the Rochester music scene as both an educator and performer. As one time band director at McQuaid High School, as a regular performer throughout the country and as the organist of our Rochester Red Wings, Fred has created a musical legacy in Rochester that is unmatched. Fred and his staff of top professionals will help your child, and family alike, bring the joy of music into their lives.
HOUSE OF GUITARS
The world famous House of Guitars has been an icon of music in the Rochester area for over 50 years. Catering to beginners and professionals alike, the House of Guitars is your consummate one-stop music center. Find out why musicians from all over the world shop here.
RENTAL INSTRUCTIONS
A copy of the rental agreement form is available here for you to reference.
We ask that you come into Costello Music to fill out a rental agreement. This will ensure that you, and your child, are 100% satisfied with the instrument that you rented. It will also allow us to provide you a copy of the agreement.
All information on the rental agreement will remain confidential.
Terms of the agreement can be found here.
A credit card is required to secure every rental, regardless of initial payment option and will be charged within one business day of submission.
Please feel free to contact us at 585-381-2144 with any questions.
QUALITY AND REPAIR
We work exclusively with Thomas Music, INC., the #1 instrument repair facility in Rochester, to provide the most reliable repair service available.
PRICE
Our prices are competitive with all areas stores including full disclosure. 100% of rental payments apply towards the purchase price of the instrument.
GO PRE-OWNED AND SAVE!
We have a large inventory of pre-owned instruments for rent, all guaranteed, which can be traded up to a newer, or brand new instrument, at a later date with full credit for the first two years of rental.
Music and Accessories
We have a large inventory of printed music and instruction books as well as a complete stock of instrument accessories to meet your needs.
Personal Service
We work with school band teachers to ensure that your child's educational needs are met.

Music Lessons Available!
For over 40 years Costello Music has provided the Rochester area with
private instruction for music lovers of all ages.

Costello Music offers:
- Individual Instruction on ALL Instruments and Voice to students
beginning at age 5
- All styles of Music taught to beginners and advanced students
- Professional Teachers
- Day and Evening Programs
- Performance Opportunities and Recitals
- Large Comfortable Studios
- Competitive Rates- 2pm
HOURS
Call 381-2144 for hours or appointment

THANK YOU for choosing COSTELLO MUSIC!am
COSTELLO MUSIC
@ HOUSE OF GUITARS
645 Titus Avenue
Rochester, NY 14617
585-381-2144